This February, I had the amazing chance to volunteer with two PR firms for Fall 2010 fashion week in New York.
Instead of going with a group of friends like I did in September, I went by myself and worked. I stayed for 9 days and it was way more challenging than I thought. I knew that it would be hard work and it definitely was. On one of my first days working, I worked from 9am-10:25pm.. it was insane.
With that said, I learned a lot, had fun and carried a heavy garment bag with a fur coat inside through the NY subway system. Oh, and I also delivered invitations to one of the shows in the BLIZZARD. I wouldn't change anything about the experience. It let me know that I am extremely dedicated to fashion public relations and that I do have a passion for it.
Even though I spent a lot of $$$ on the trip (when you work in Soho, its hard not to spend a lot of money!) , the experience was worth it. Hopefully, I'll be working in NY fashion public relations sooner than you think!
Now, onto the fashion. I worked about 4 fashion shows and 1 presentation. Here's some of the fashion from the shows that I worked: Jen Kao, Carlos Miele, Tadashi Shoji and Dennis Basso.
It was an incredible experience to actually do the work that you see people like Kelly Cutrone do on 'Kell on Earth' and Lauren Conrad/Whitney Port did on The City/The Hills
Jen Kao
Carlos Miele
This show had the most amazing music ever. I also saw Nigel Barker here.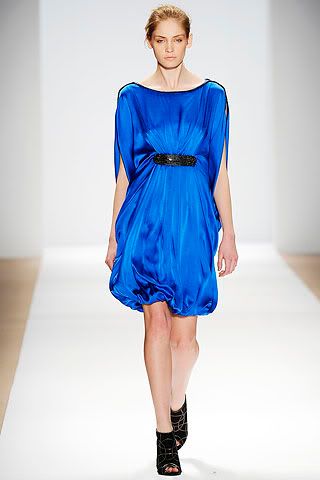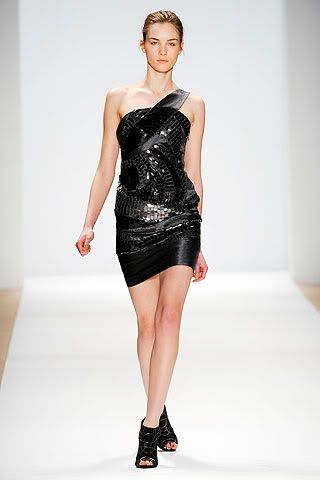 This show was actually held at the Bryant Park tents and to get into the tents was one of the biggest feelings of excitement that I ever had in my life! The Bryant Park tents! Amazing! And it was also an honor to be a part of it when it was the final year for the NY fashion shows to be there.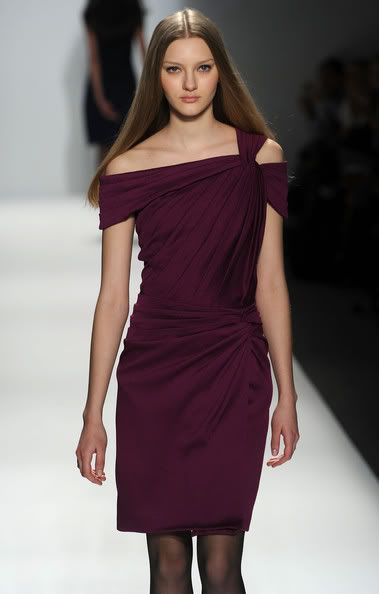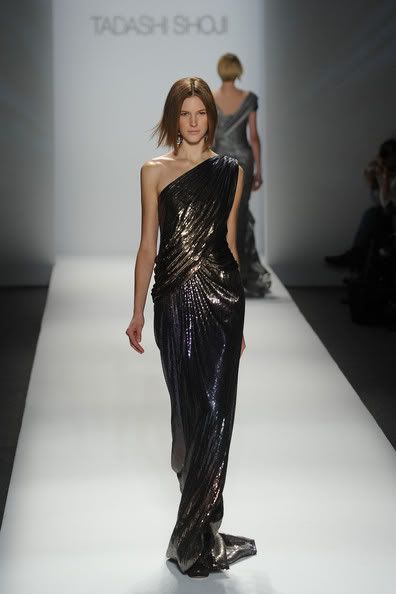 saw one of my favorite models ever : Bruna Tenorio! AHHH.
Anna Wintour and Andre Leon Talley were at this show!