When I found out that Tim Gunn was coming to the Galleria, all I could think about was "Dessiiiigneerrs" in his signature tone. Of course I got all excited about him coming to Houston and sharing some style secrets and maybe even some gossip about Project Runway.
What follows took place between 12:15pm and 12:35pm on Saturday, March 27, 2010.
Urbanetimes Exclusive!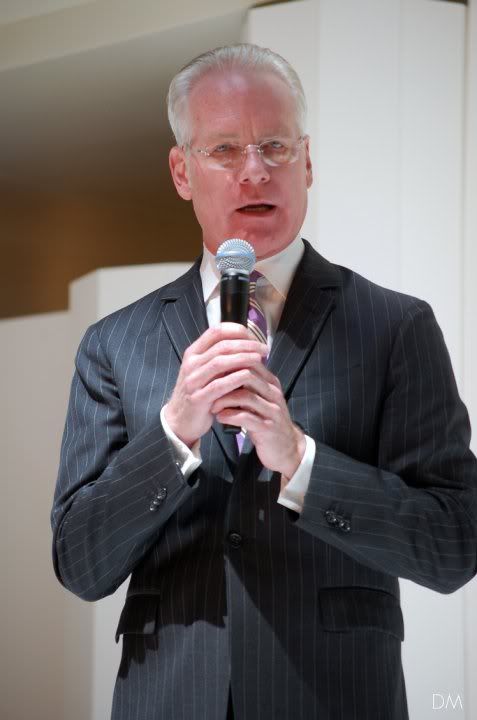 I walked into the backstage area for the Style show that featured designs from Kate Spade, Lucky Brand and Juicy Couture and saw Tim in the corner. I politely bowed and said, "I'm not worthy, I'm not worthy," to which he replied, "Ohh sttoooop."
I wanted to ask him about young fashionistas in Houston, who can't afford to live in NYC or LA and he gave me great insight!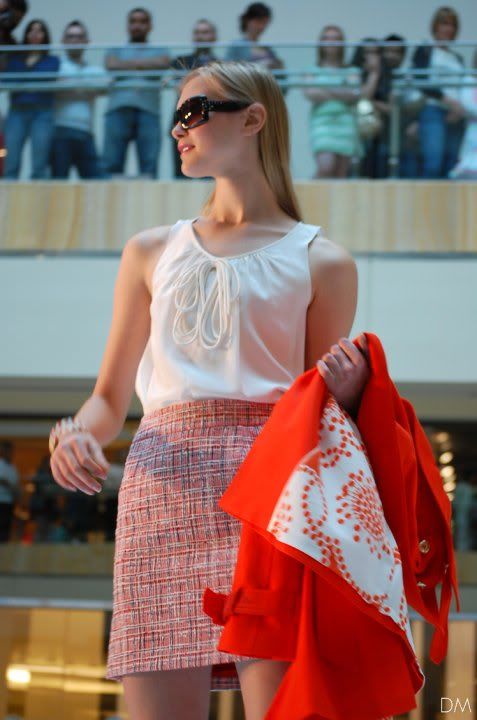 UrbaneTimes: Any advice for aspiring fashionistas that live outside of NYC/LA?
Tim Gunn: "You don't have to go to those places. You can absolutely stay here in Houston. Use the stores in the Galleria, or any place as an encyclopedia of the season. My biggest thing is coming into stores. You should always come in and try it on in the retail environment."
UT: What three things should every woman have in her closet?
TG: "Well, I think every woman should have 10 essential items in her closet. A blazer, a trench, dress skirt, little black dress, dress pants, day dress, good jeans, classic white shirt, cardigan and a sweatsuit alternative. These items should all be personalized. In my opinion, most women don't have a good blazer."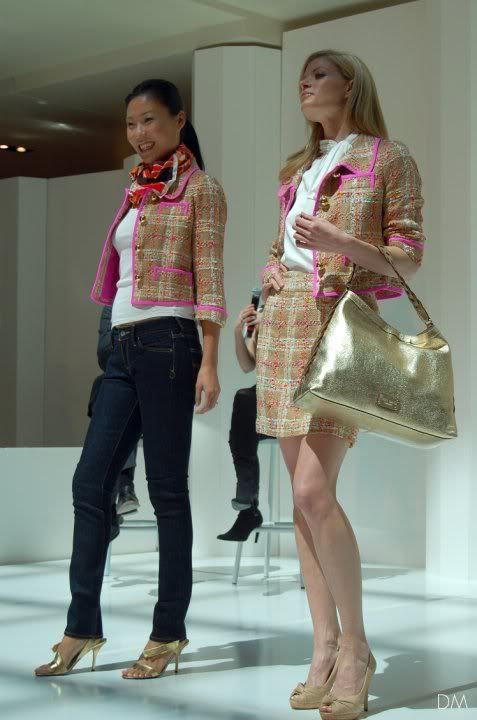 UT: What would you be doing if you weren't in fashion?
TG: Well I am a lifelong educator. I would be teaching. I've taught artists and designers for many years and fashion design for the last 7 1/2 years. When I first came to Parsons, it was a dress making school and when I left in March 2007, it was a fashion design school. Fashion is societal, cultural, and political. That's why fashion changes, and clothes don't.
UT: What are you wearing?
TG: "Banana Republic suit, Hugo Boss shirt, Brooks Brothers tie, and Tiffany cufflinks."
UT: Is there any advice that you would give to men and women wanting to go into fashion?
TG: "Unless you cannot live without fashion, do not go into it. You have to be a weeble. When people knock you down, you have to bounce right back up. The great thing now is that now there are places that are really eager to nurture young designers, but there are also places that want to tear you down. Fashion is also a huge collaboration of people, so if you don't place nice with others, don't go into fashion."
After we finished the interview, he asked me was I staying for the fashion show. Uhh, OF COURSE! The fashion show was really fun; hearing him talk about how some fashion is not for everyone and how it is about personalizing your look, and making it work for you.
There were some great outfits from Kate Spade and Juicy Couture that Jasmine and I really loved. Overall, it was a great experience!
Photos by Deanna Mendoza