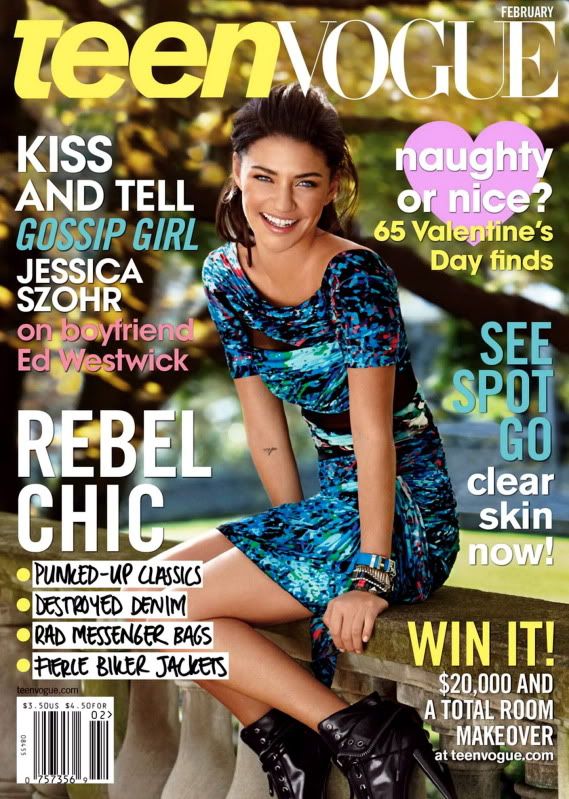 What I love about this editorial is that the clothes are all fresh and springy, devoid of studs, or any hardware. Well the one red dress has safety pins, but the colors are bright and classic with a hint of preppiness, which is right up my alley. Love the whole thing!
You can see other outtakes from her Teen Vogue shoot on
TeenVogue.com
Here at UrbaneTimes, we love Jessica Szohr. She's gorgeous and she has a great sense of style. Plus, she plays a 'Vanessa' on TV, which is a plus in my book!